How to update an existing invoice with new Conversions
If necessary, existing invoices can be updated with new conversions. These conversions can normally be found in the Uninvoiced Items tab.

To update your invoice, first, navigate to the invoice you wish to update and select the Rollback option: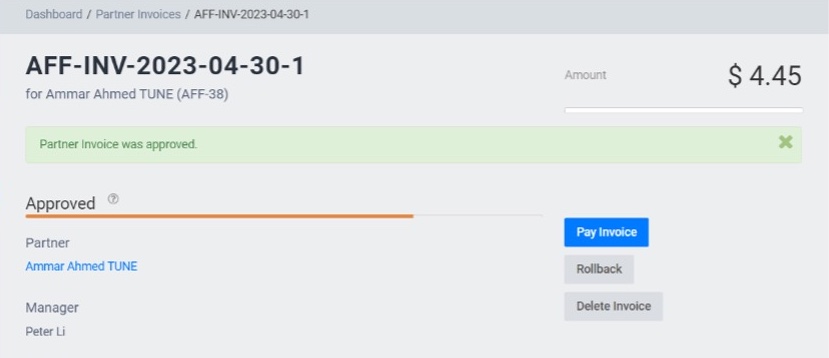 On the next screen, provide the reason for the rollback: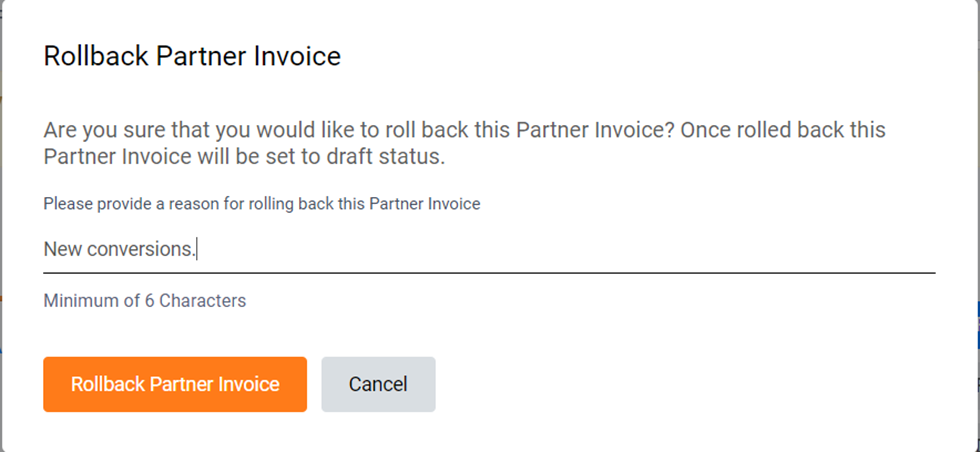 Once the invoice has been rolled back, click Refresh Conversions to include the conversions listed on the uninvoiced items page.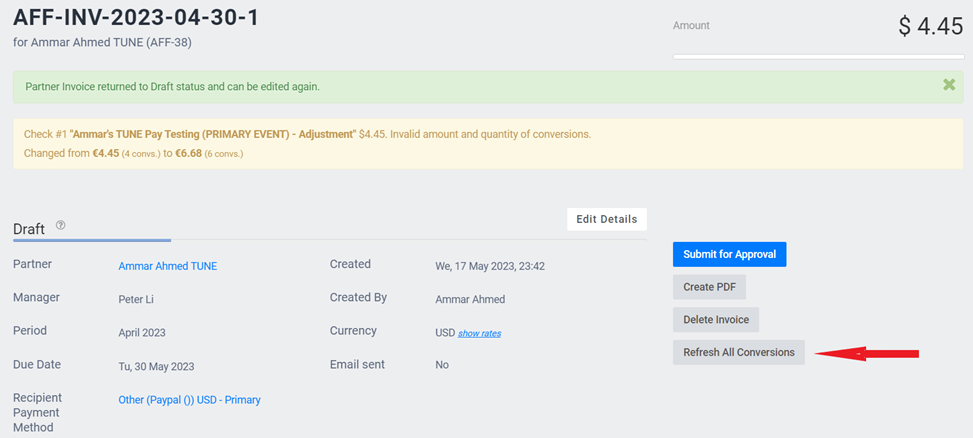 The invoice will now include the missing conversions needed.