Getting Started: Partners Need Accounts
Before a partner can use the partner interface, you need to add them as a user. When you create a partner, part of the process includes creating a user account for them.
To add more users to a partner, go to Partner > Manage Partners and select the partner.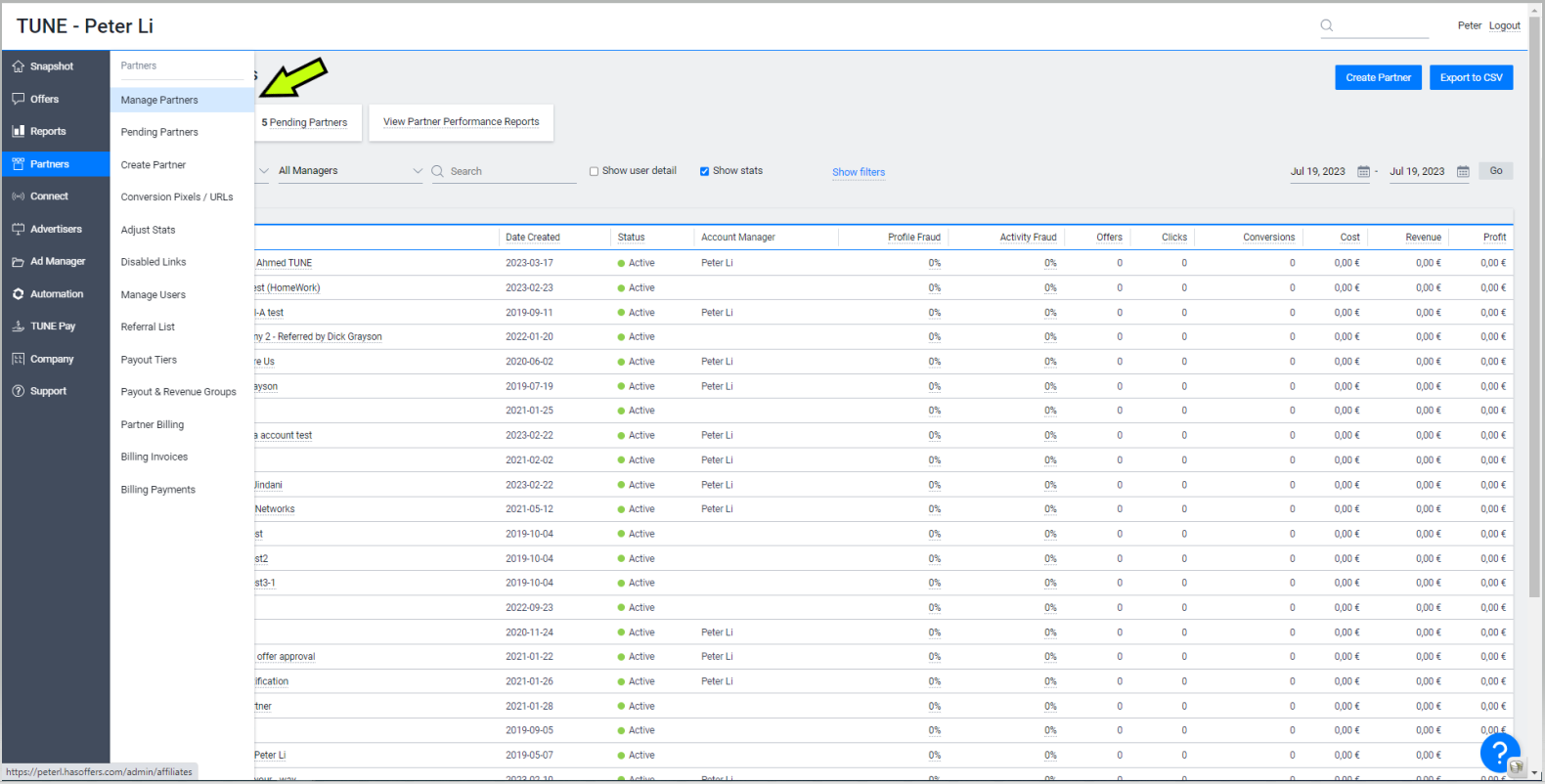 Then in the Account Users panel, click Add and fill out the user creation form. Users will receive an email asking them to log in and set up a password.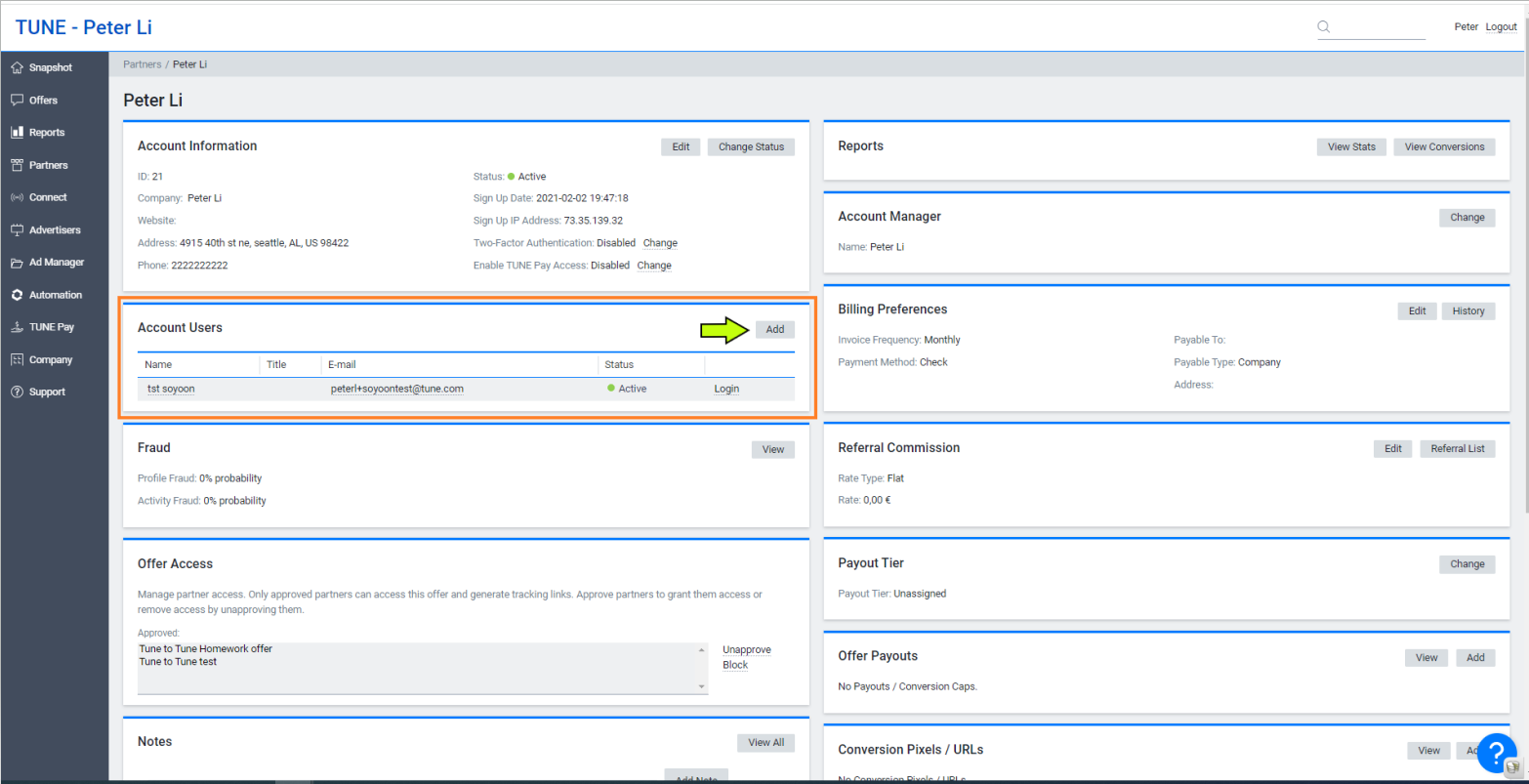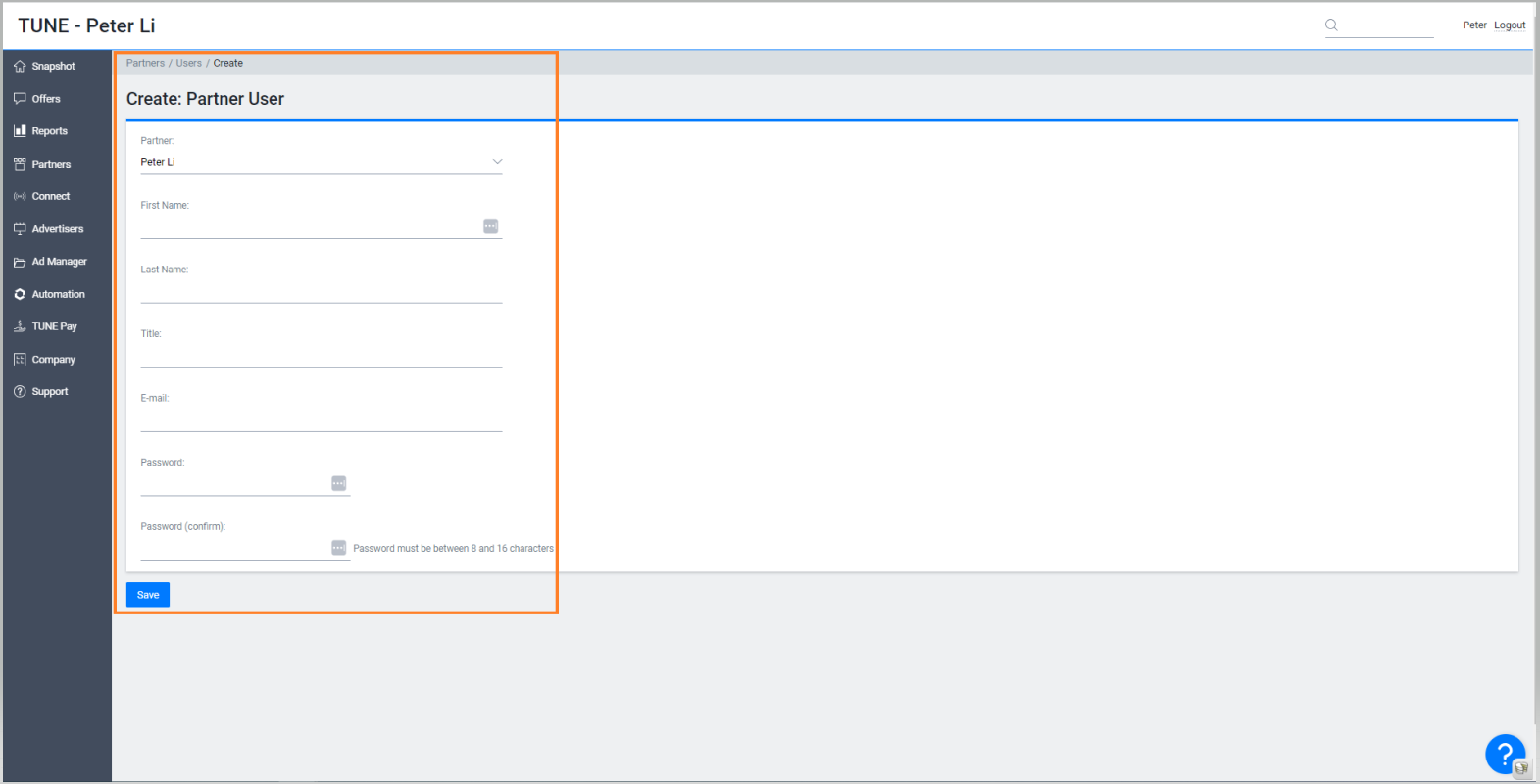 How Partners Log In
Partners log in on your TUNE login page, which has a URL similar to: https://networkid.hasoffers.com/
Testing the Partner Interface
You can test out the partner interface for a given publisher. In the Account Users panel on a partner's page, click the Login link next to the partner user you want to log in as. You'll be immediately taken to the publisher interface.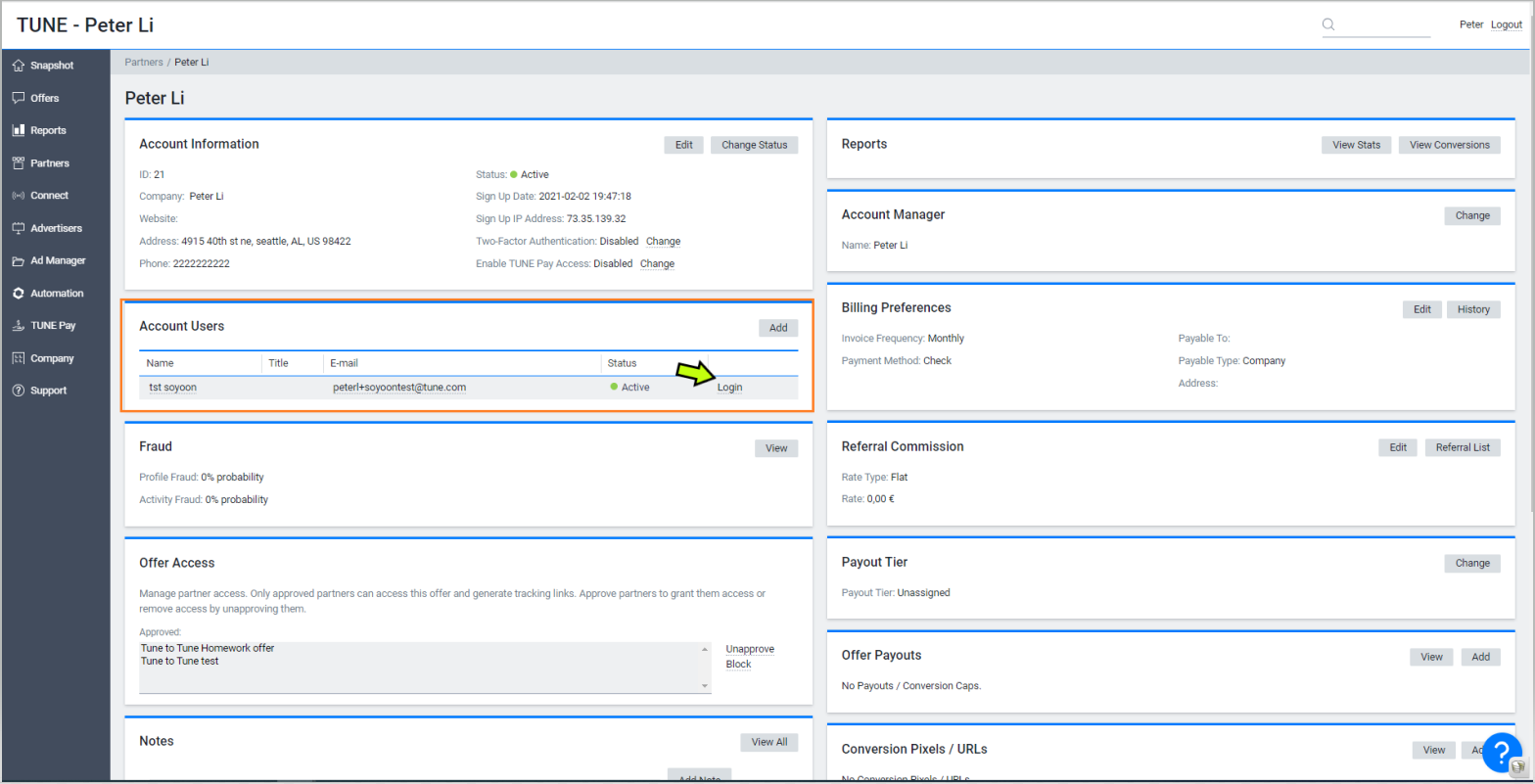 When you log out of their partner account, you're taken back to your network account.
Important: If you make any changes to the partner's settings, those changes take effect for that partner right away. We recommend you make changes through your network account, not the partner's account.
Using The Same Email for Different Accounts
If your email address and password correspond to both a network account and a partner account, then you can select which one you want to log in as: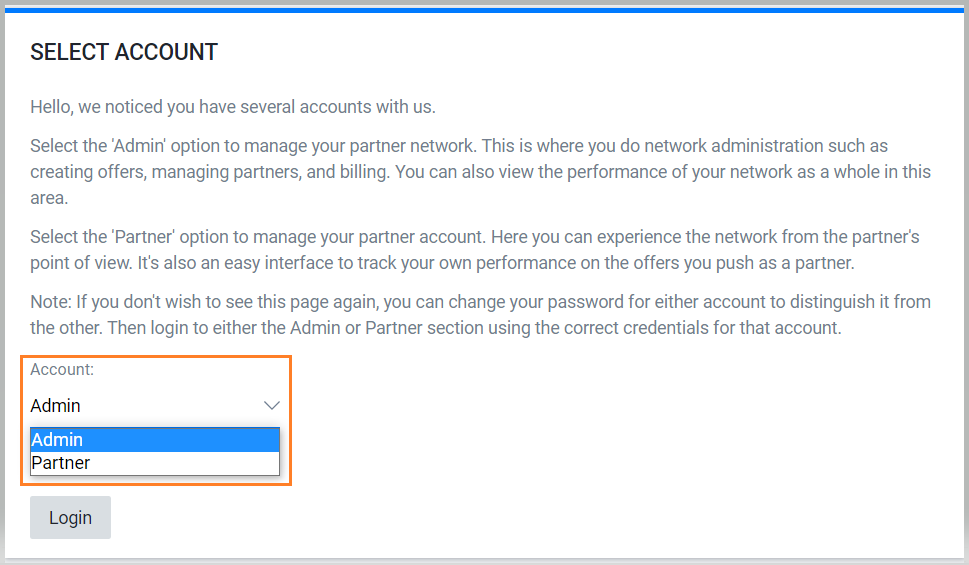 Select "Admin" to log in as the network, or "Partner" to log in as the partner.
Enabling Other Features
In the "Other Features in Brief" section of the Partner Interface Tour article, we mention some options you might make available to partners. To read more about each of those options, visit the following pages: