If you want to edit the payout or revenue for a specific conversion, you can do so with the conversion details page. To access this page in the conversion report, click the magnifying glass icon on the far right column for the conversion: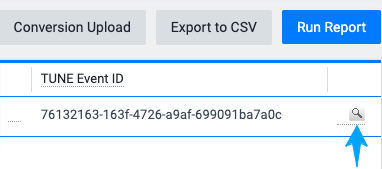 Editing Payout & Revenue for a Conversion
In the Payout panel, click Edit. On the next page, you can enter the new values. Upon saving, the new values will be reflected for the conversion and should start taking effect in the stats report earnings immediately.